One-Shot lines
Our depositors can produce filled products in one step. Due to the precision of the depositors and the high deposit accuracy a very high filling ratio can be achieved.
Immersion of the nozzles
Dosing of chocolate and filling simultaneously
Completion of One-Shot
The One-Shot dosing process can be used for different products and shapes such as pralines, bars and tablets. Regardless of whether you are using
liquid fillings or a high viscosity mass .
The unique turning piston system allows easy cleaning and a quick change-over.
All One-Shot depositors can be upgraded to Triple-Shot and/or Quadro-Shot. This enables you to produce products with two-coloured shells and/or two different fillings.
Due to our modular design the depositor can be extended with a cooling spiral at any time and you can extend step by step your production line.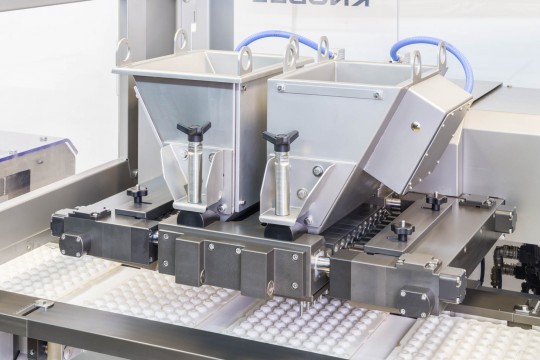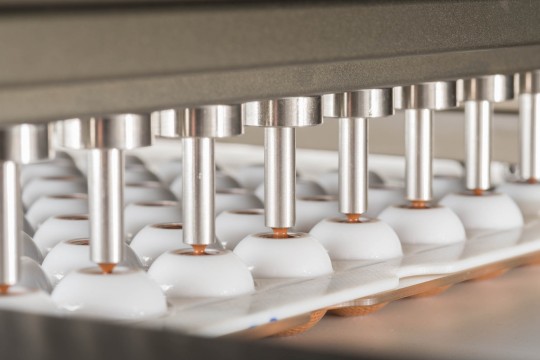 KCM Nut
All the industrial KCM Depositor series are also available with Nut-drive for masses with large inclusions, such as
whole hazelnuts
whole almonds
pistachios
puffed-rice
dried fruits
rice-crispies
marshmallows
The inclusions will be fed in the desired mixing ratio to the KCM hopper and with the programmable horizontal agitation system in the hopper,
the mixing ratio will be maintained. Different inclusions can be mixed at the same time.