Turnkey industrial Sponge Cake Lines
Our equipment is designed and built following our client's needs and requests for a tailor made solution.
Batter & Cream Preparations
C.I.P Unit 
Sponge rollers depositors 
Decoration before oven
Baking Section 
Cooling conveyor 
Longitudinal Cutter 
Syrup dosing unit 
Filling dispenser 
Roller Tools, Two layer folding tools, Family size cake tools, Girella workbench, Tri-Layer cake tools
Transversal Cutter 
Transversal Ultrasonic cutter
Coating / Decorating section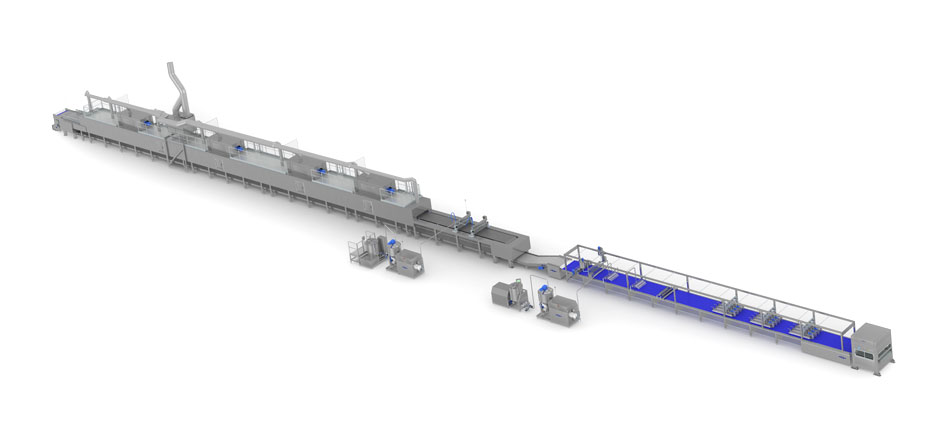 Machines for sponge products like layer cakes, milk layer cakes, roll cakes, Girella cake, Tegolino cake and bases for cakes.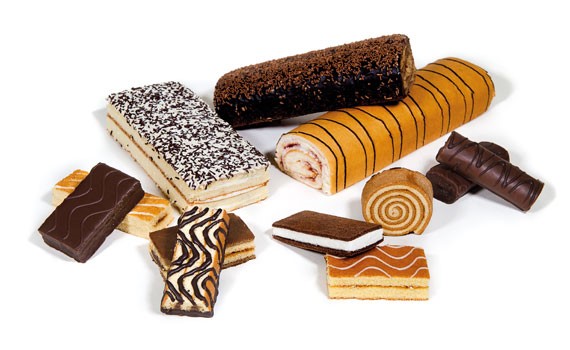 Layer Cakes:
Traditional two layer cake, traditional three layer cake, family size layer cake.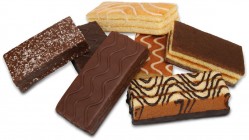 Roll Cakes:
Big roll, mini roll, flat roll.
Girella Cake and Tegolino Cake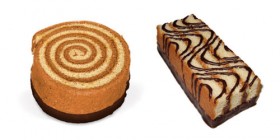 Bases for Cakes: 
Bases for round and square cakes. One base, thousands possibilities