Deck Oven, D-Series 
Five basic sizes. All types of bakeries. Bakes both confectionary and bread. 
Gives the door a smooth action and ensures convenient and safe handling.
Reliable heating elements. Turbo function. Heats up the oven quickly to the set temperature. 
Available in five standard widths and up to five sections i height, standard crown height 160 mm. Optional height 220 mm available. 
Each oven sections can be individually cotrolled with separate setitngs of the top, bottom and frontheat.
Full controll of the baking process.
Stainless steel front. Maintains low temperature and is easy to keep clean.
Max baking temperature 330°C.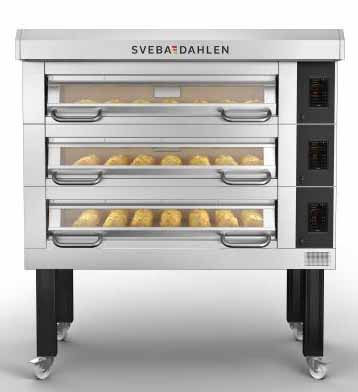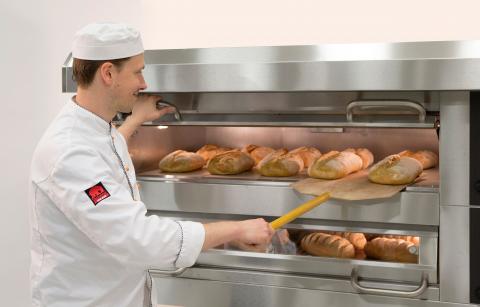 Pizza Oven, P-Series
P-Series pizza ovens set a new standard for baking pizza.
Energy efficient and well insulated pizza oven with very even heat distribution. 
New generation of pizza ovens. 
Turbo function.
Control panel.
Double glazed doors.
Keeps the heat inside the oven chamber. 
Spring loaded door.
Strong insulation.
Ensures that the heat stays in the oven chamber. Energy efficient and cost saving.
Pullout shelf with integrated bowls (premium model). The sliding shelves come with a standard stopping mechanism.
Max baking temperature 350°C.